Our Services will revolutionize the way you work & co-ordinate online
With Cloud Based Solutions from Ameya Infocom, our experts will extensively assess your business and goals in order to provide a scalable, steadfast cloud strategy that ensures maximum uptime and security of your valuable data.
For over numerous years now, our experts have been keeping myriad critical applications and websites up and running, powering our clients to deliver the best results. We merge the flexibility and efficiency of cloud computing with our years of experience into managed hosting to find and build the right cloud for your business needs.
Benefits You Get from Cloud Services from Ameya Infocom: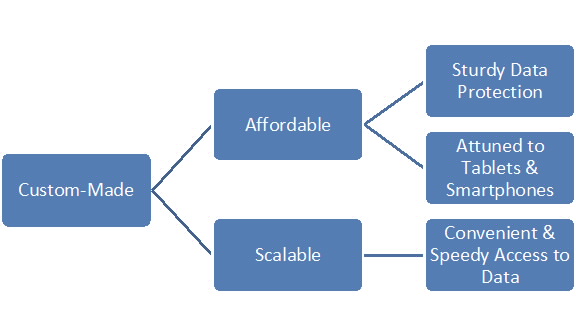 Cloud Computing, Defined!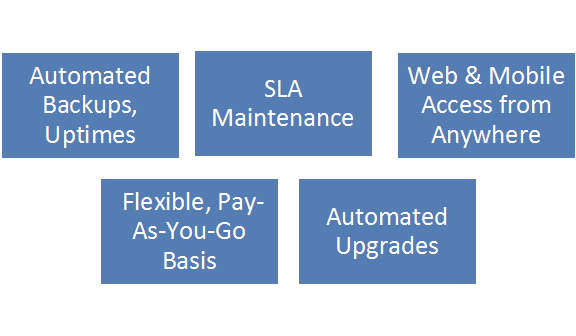 Why Cloud Computing?
Cloud technology means any technology developed and established off-site; or, anywhere outside of your business site. With its boundless capacities for data facilitation, cloud technology powers small-scale businesses to function on an identical level as Fortune 500 companies.
Numerous small business houses have experienced enhanced data security and stronger system reliability, after switching to cloud server technology.
Implementation Time:
Opposed to on-premise solutions that takes months to install and implement, it takes mere few days to install cloud server based solutions into the network. The USP of cloud based solutions is that there is No HARDWARE or Software; therefore, our technicians can start employing your cloud data backup and email almost instantly post sign-up.
Built-in Security:
Cloud systems comes with a range of recovery and back-up solutions so, you can relish Tension-free IT security.
Cost:
The solutions offer you the ease of predictable monthly charges, as well as affordable up-front costs.
Best for Small- Medium Scale Businesses:
Owing to its affordable-cost, flexible and easy system, cloud computing is ideal for small – medium businesses. Cloud technology offers similar benefits of larger, more conventional on-premise technologies – without the huge business costs.
………………Reliability
Our clients, from CTO's and CIOs to several business executives, ask for websites and apps that work and demand premium cloud management services and reliable customer support. Many of the leading organizations in US and worldwide trust Ameya Infocom as their cloud hosting partner to provide cloud computing solutions that allows them to respond to their business needs effectively and with great confidence that fully maintained uptime for important systems enables.
On Cloud?
Discover the cloud management techniques, technologies and tools to leverage more from your investments. At Ameya Infocom, we provide both front end and back end services developed to simplify intricate environments, enhance user-experience and solve backend performance.
Migrating to Cloud?
So, you need a well-devised plan? Our experts formulate cloud management strategies that will reap real value for your business. Whether you just want to migrate premise application to cloud or want to draft a complete cloud solution from the scratch, Ameya Infocom will get you there…period!
Ameya Infocom's Cloud Computing Services:
Transition to the cloud, SIMPLIFIED!!
Our Consultants will extensively assess your business and goals to offer a scalable and secure cloud strategy that guarantees maximum uptime and data protection.
Hosted Microsoft Dynamics CRM:
Collaborate in Microsoft Outlook and various other applications to unwind marketing, service and sales potential together with opportunity and lead management tools, end-to-end management and marketing automation.
Hosted Microsoft Exchange 2007 and 2010
Enhance your organization with business emails and myriad collaboration tools including shared contacts, tasks, calendars, email at your selected domain and public folders. Additionally, add on IPhone, Windows and Blackberry mobile devices; all for a flat fee.
Web Hosting
We provide web design services that will extensively help you in achieving your business goals. Our experts will manage it all; from website development planning to execution, hosting and maintenance.
Hybrid Cloud Hosting
This is best for organizations that want to gain loud flexibility and efficiency while protecting proprietary information and sensitive data.
Hosted SharePoint:
In conjunction with Hosted Exchange, SharePoint 3.0 facilitates real-time amalgamation with your organization intranet. Store documents online, write wikis or blogs, manage mailboxes and review files with this robust tool.
Public Cloud Hosting
This is perfect for businesses that have computing resource requirements that vary with time. Gain scalability and flexibility with our Public computing services. Pay-as-you-go pricing
Private Cloud Hosting
This is ideal for healthcare, financial, software and ecommerce companies. With our Private cloud computing services you will achieve performance, redundancy and compliance.
Backup as Service
This is best-suitable for organizations that wish to contain the costs of backing up their important data, and leverage cloud to render automated, guaranteed backups.
These solutions can all be customized to meet the specific demands of your business. Whether your want to boost efficiency of your company, leverage technology investments, or looking to reach new markets, Cloud computing services from Ameya Infocom, is the perfect solution you have been searching for.
Cloud Services from Ameya Infocom are Swift, Easy and Economical!
We are not some amateur cloud computing services providers. We are cloud solutions experts!!
Our approach to cloud is inimitable and comes along with its own advantages as part of our fixed-fee services. Irrespective of which solution you need, your business can rest at ease knowing that it is in the hands of experts.