Ameya is a leading global provider of fleet management solutions for small and medium-sized businesses delivering as software-as-a-service (SaaS). Our solutions allows businesses to meet the challenges associated with managing local fleets, and improve the productivity of their mobile workforces, by gathering actionable business intelligence from real-time and historical vehicle and driver behavioral data.
Our intuitive, cost-effective Web-based solutions provides fleet operators with knowledge of vehicle location, fuel usage, speed and mileage, and other insights into their mobile workforce, allowing them to reduce operating and capital costs, as well as increase revenue.
Ameya serves customers worldwide!
Here's how it works:
GPS
Benefits
Integrated Business Intelligence allows for real time communication between field staff, office, and remote employees reducing inefficiencies resulting in payroll and overtime costs.
Improved field productivity with real time location intelligence and trip monitoring to increasing driver's safety, fuel cost savings, and stronger customer relationships.
Create in office efficiency with Integrations to 100's of currently used software's, and customizations based on needs.
Real-time software tracking for driver location to increase route accuracy, and improved response times for urgent delivery matters.
Create geo-fences for individual vehicles.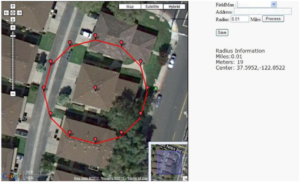 Log-in with secure connection from any device allowing management of your fleet from anywhere around the world.
Flexibility within the User Interface allows for growth and technological expansion.
24/7 Hour support service for User Interface
Easy Installation
Customized Reports
Images Report
Tracking Report
Stop Over Report – Map
Stop Over Report – Text
Distance Travel Report
SMS Report
Many more……
Ameya offers the finest in location technology services for vehicles, which provides the most accurate real time tracking and friendliest Web Based user interface. Our clients have successfully increased their profitability and improved customer service while also reducing labor costs and fleet expenses.